Global MSDS Solutions Service
Over the past 15 years we have seen a growing trend for companies to outsource non-core activities as they struggle to master the myriad of global regulations and the technical complexity of SDS production. Quite simply it is better to outsource this activity than do a second- rate job and suffer the consequences. The problem that companies face is securing a quality service at the right price.
Here at Global MSDS we believe in leveraging our technical excellence through developments in IT to deliver high quality products and services at very competitive prices.
Why Outsource SDS production?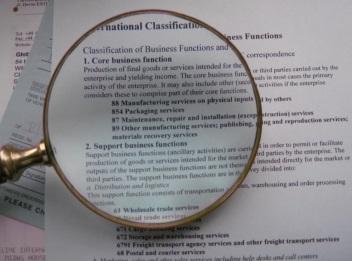 The purpose of outsourcing is to ensure best practice in key business components such as manufacturing, product/technology development, marketing, customer support and other vital processes. By divesting themselves of these non-core activities, companies are realising that they can focus their energy on areas where they have the competitive advantage, while differentiating themselves from their competitors and taking advantage of cost savings from the outsourced functions.
In this context one can divide all business processes into three categories:
Core activities that essentially define an organisation. If the organization outsourced those activities to an external party, it would be creating a competitor or dissolving itself.
Non-core, non-critical activities such as cleaning, catering and security supply no competitive advantage. Even if performed poorly, they are less likely to seriously harm an organisation in the short term, although they are still important.
Critical but non-core activities, if not performed exceptionally well, will place an organisation at a competitive disadvantage or create business vulnerability. SDS production falls clearly under this third category.
SDSs are critical for the following reasons:
Wanting to outsource your SDS production?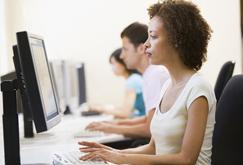 Our trained authoring professionals and technical teams can create and update your product SDSs using our world-class authoring software. Our team of experienced toxicology and ecotoxicology experts will review the available scientific literature and our DGSA trained classification experts will classify your product according to GHS, CLP and for transport. Our network of in-house and local, national linguists will translate any company-specific phrases ensuring an efficient and fast turn-around service. Outsourcing your SDS production to GlobalMSDS Solutions will ensure you get high quality, multilingual SDSs with your corporate branding, on-price, on-time, every time.
Wanting to supplement your existing in-house capability or capacity?
Our technical teams are at hand to provide you with technical support whether it is interpretation of REACH/CPL and GHS requirements for SDSs, CLP, GHS or transportation classifications, the Annex to the SDS and associated Exposure Scenarios or just making your existing SDSs multilingual or in a new format. GlobalMSDS Solutions can provide those elements of support necessary to make your team work more efficient and effective.
GlobalMSDS Solutions can release your resources so that you can focus on 'business winning' opportunities.
Solutions Features
High quality SDS, e-SDS and labels with your corporate branding
Quick turn-around available
Trained and experienced staff
Expert technical back-up
Experienced industry based experts in international regulations
Network of local based experts in national regulations and product application regulations
Experts in Product Risk Assessment
All classifications including. GHS, CLP, etc.
Multiple formats
Over 35 languages
Documented advice